Product Details
"This is not my first pole but I wish it had been. The install was perfect and the YouTube video is the perfect cherry on top." – Kiesha Isaacs (verified buyer)
Fit 2 Flaunt Chrome Plated Portable Dance Pole Kit
Easy installation

Static and spin funtionality

Works on carpet

Pole extensions for tall ceilings

Renter friendly
Regular price
$279.99 USD
Regular price
Sale price
$279.99 USD
Unit price
per
Sale
Sold out
Fast Shipping
Quick Order Processing & Tracking
Buy Now, Pay Later via Afterpay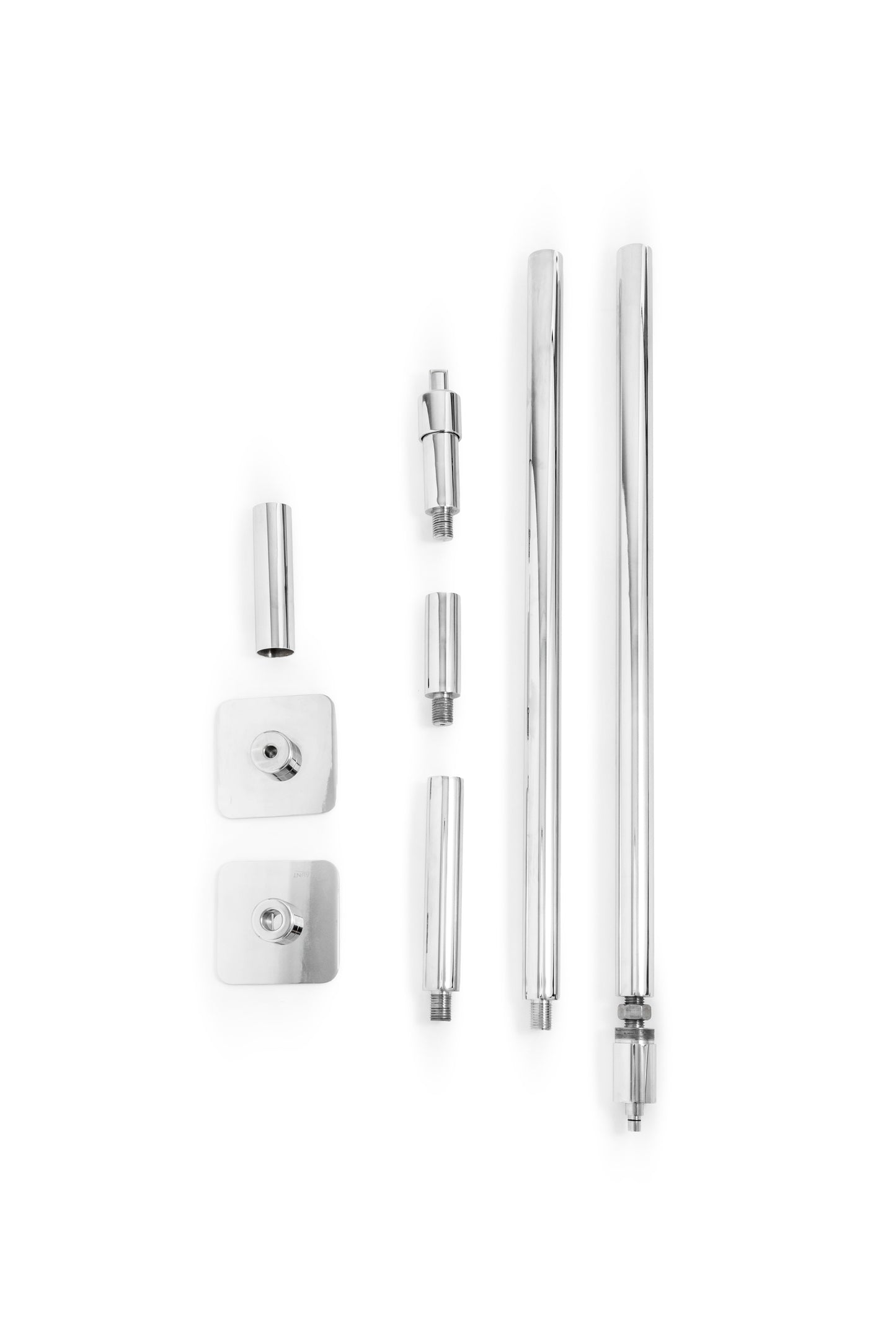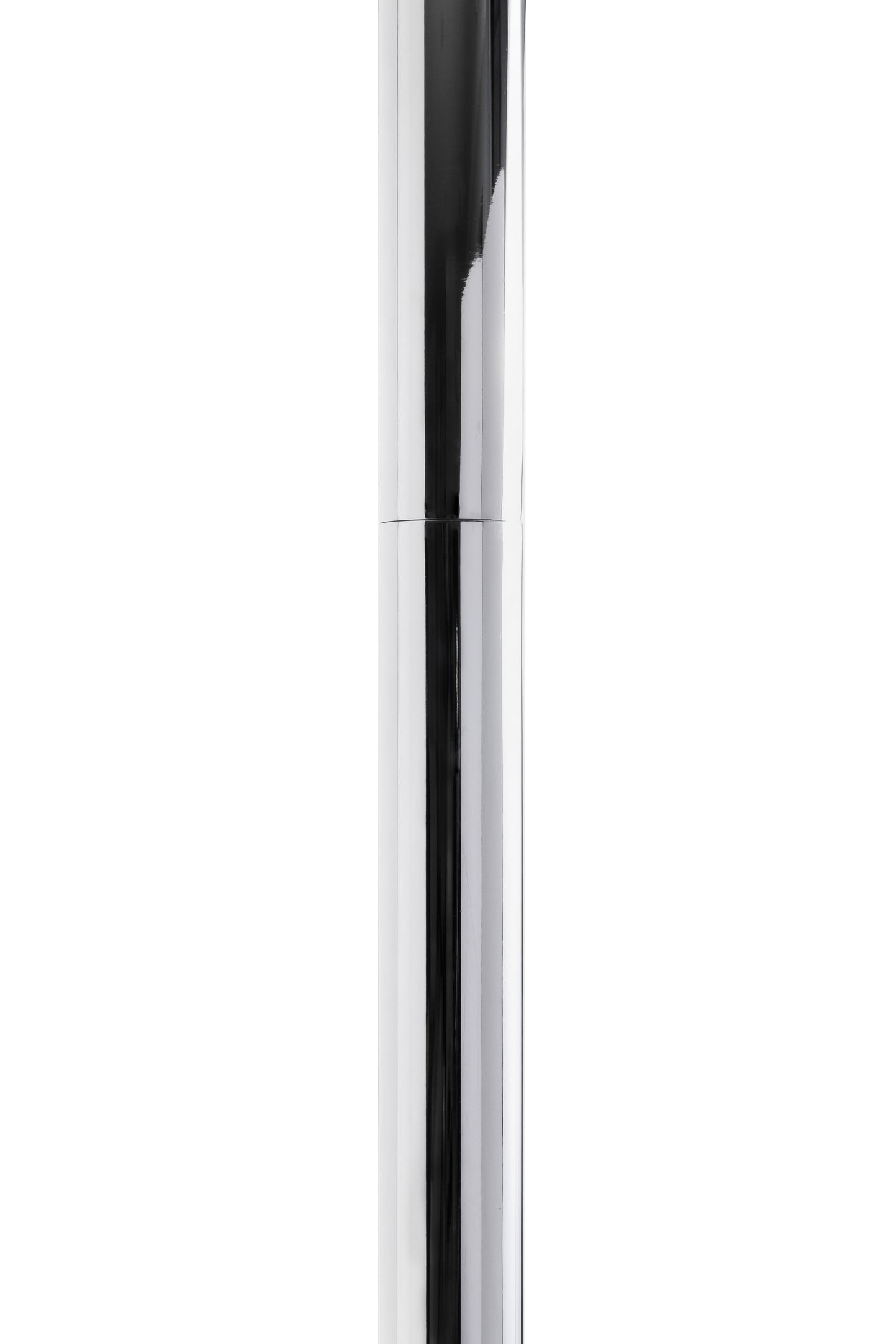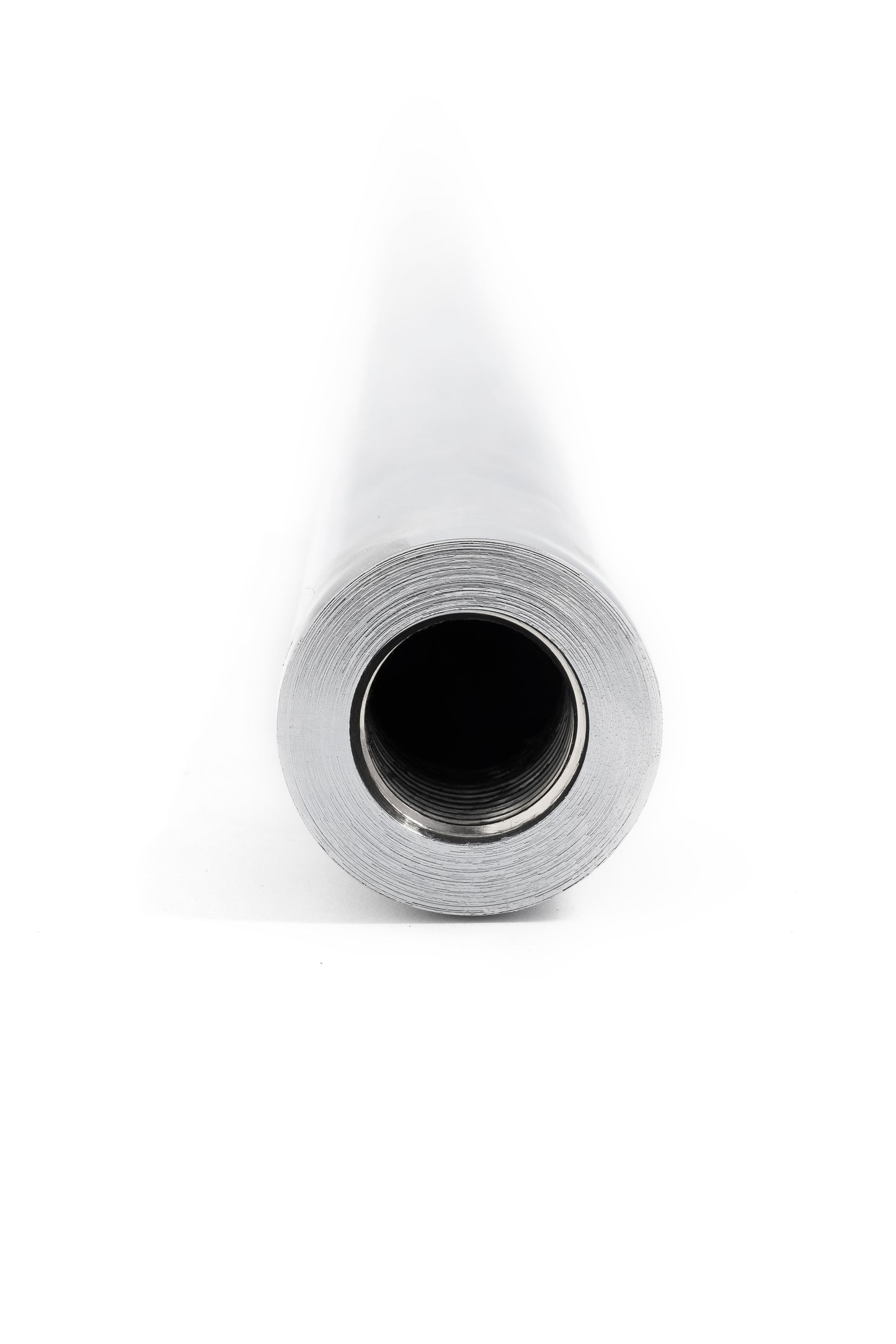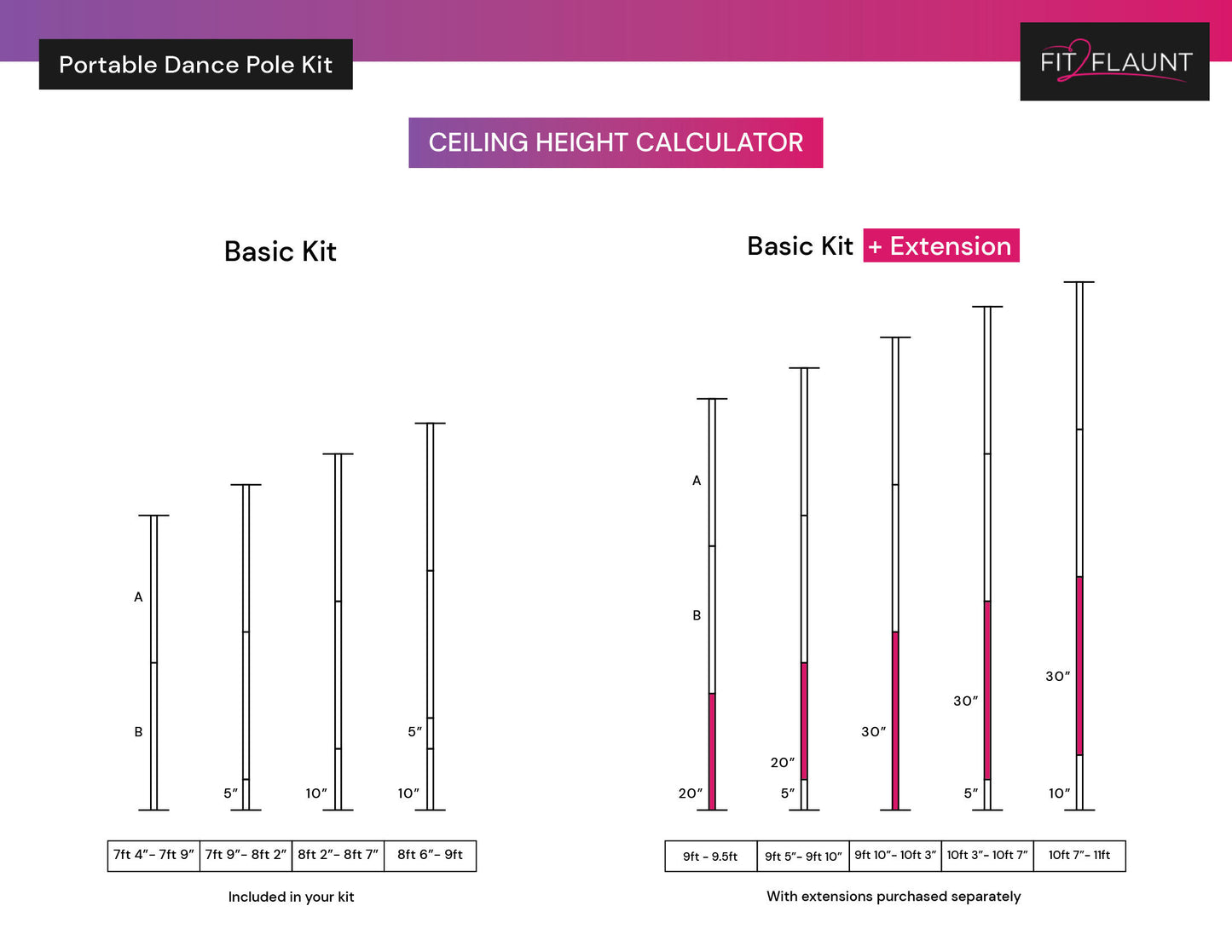 &times
Fit 2 Flaunt Chrome Plated Dance Pole 
Descriptions/Features: Our fitness poles are chrome plated & beautifully designed for  VERY user-friendly experience. Pole fitness is a rising sport that many women like you are choosing to train with. This pole is designed to ensure you get the most out of your training sessions with our Fit2Flaunt APP.
Inside Box:
• Tool kit
• 2 Primary poles ("A" & "B")
• 2 pole extensions (125 mm & 250mm)
• 1 adjustment rod cover
• O-ring
• 1 Top pole base (Square shaped)
• 1 Bottom Pole base (Square shaped)
Specs:
• Mode: Spinning or static (Locking key included)
• Max Weight Load: rated for 150 kg / 330 pounds.
• Pole diameter: 45mm
• Standard Pole Height: 7' 4" to 9'
Our poles are tension mounted, and very easy to install. The standard pole kit (Photo on left) comes with everything you need to install on ceilings up to 9 ft.
Please know your exact ceiling height BEFORE placing your order.
• The standard pole kit will fit ceilings 7ft 4in to 9ft with the included extensions, our pole can be
extended up to 12 feet with additional extensions.
PLEASE MEASURE YOUR CEILING BEFORE YOU PLACE AN ORDER!
Extensions can be added to your pole order in the dropdown below. Extensions for the higher ceiling must be purchased separately.
Due to high shipping costs, all sales are final sale.  Your order will be processed and your tracking number will be sent to you within 2 business days of placing your order. (Please remember to check your spam folder). However, please reach out to us via email at info@fit2flaunt.com if you have any questions.
• Our pole can be installed on Standard floors such as carpet, tile, i.e. a flat horizontal surface. The poles can be installed on horizontal ceilings such as popcorn ceilings and flat ceilings, as of now, we do not have any pole options for vaulted ceilings.
The Easy Way to Install Your Pole at Home
Before you purchase, make sure to measure to your ceiling and order additional extensions if necessary. 
1. Measure your ceiling

The standard kit has extensions for . ceiling heights between 7'4 and 9 feet.

If your ceiling higher than 9 feet,dint worry. Check out our selection of extensions to extend your fit2Flaunt dance pole up to 12 feet!

Chrome Pole Extensions

2. Assemble your dance pole

Within your kit will be Everything you need to assemble your pole.

If you're using extensions, screw those to the bottom of the pole — never add it to the middle. 

3. Install your pole safely

Please watch the you tube installation video that was emailed to you before installing your pole.

Make sure to find a safe spot directly under a ceiling beamto install your dance pole safely.
Why You Will Love the Fit2Flaunt Dance Pole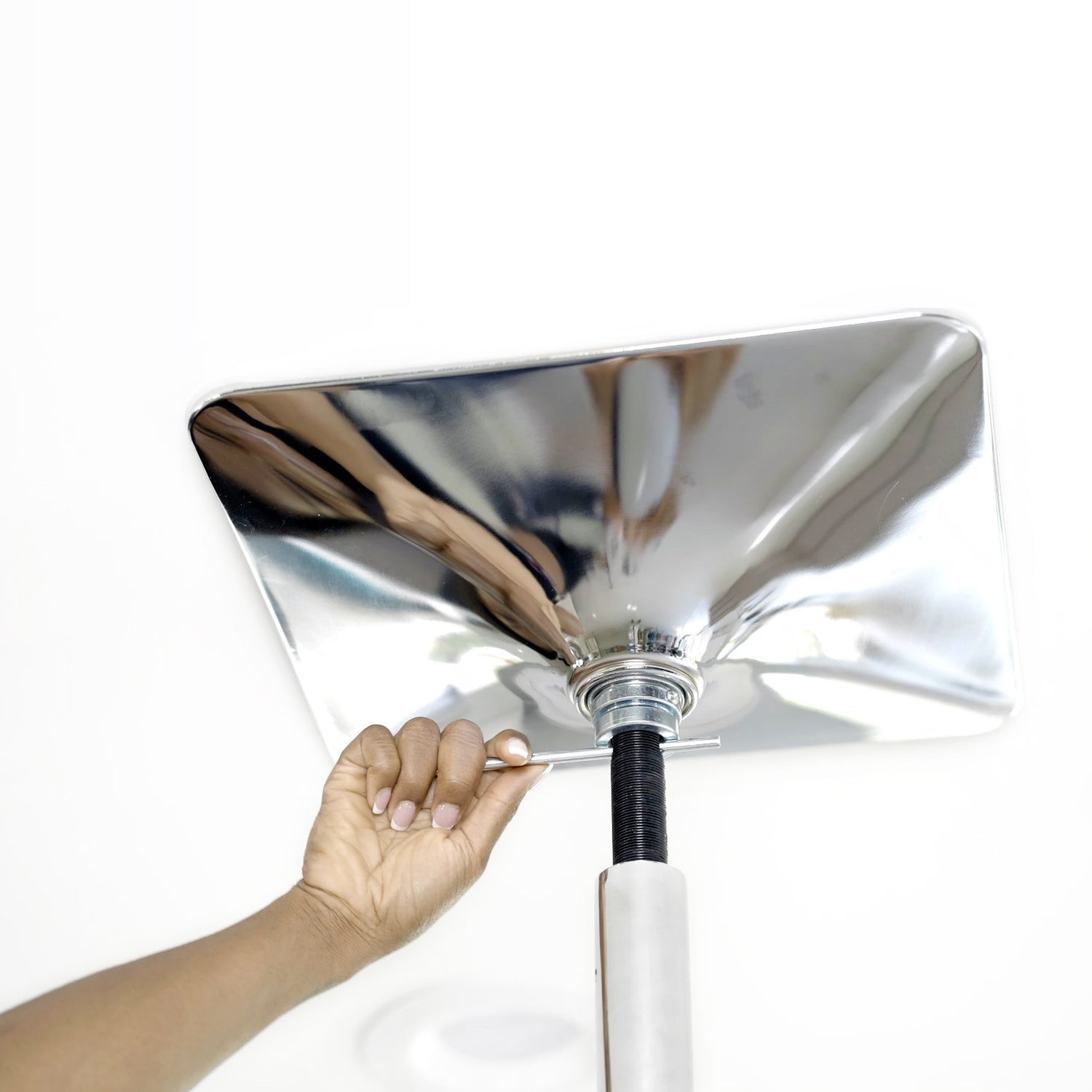 Renter-friendly and Gentle Mounting
Your dance pole should never scuff your ceiling or make you lose your security deposit. The rubbery lining at the edge of the pole's head allows your dance pole to remain secure, while still giving you a protective barrier between the metal and your ceiling.  
"I have poles from several different companies and use my F2F pole the most. Very easy to put up, sturdy and I really love the square top and bottom plates… it looks so sleek!" – Veronica
Shop Now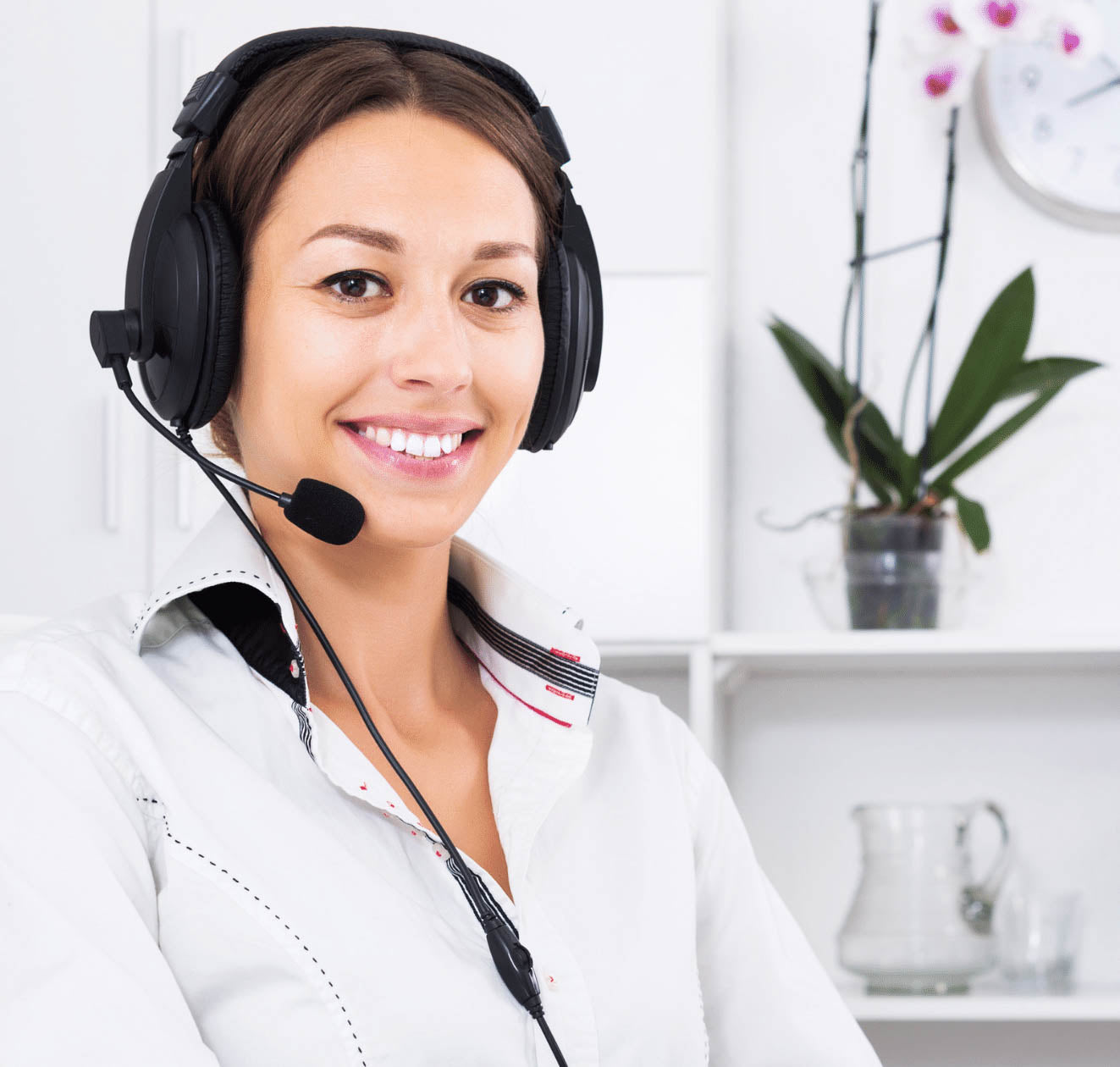 Accessible Customer Service
When you decide to purchase from Fit2Flaunt, you are in the Flaunter family for life. Any questions or concerns you may have will be answered quickly and professionally — plus, you'll never be forced to talk to robots during your customer service experience. 
"Customer service is awesome and I like how they checked up on me and my progress and asked if I needed any help while also providing the help with some techniques I was having trouble doing. Overall 10/10 for me." – Kayla Wright (verified buyer)
Shop now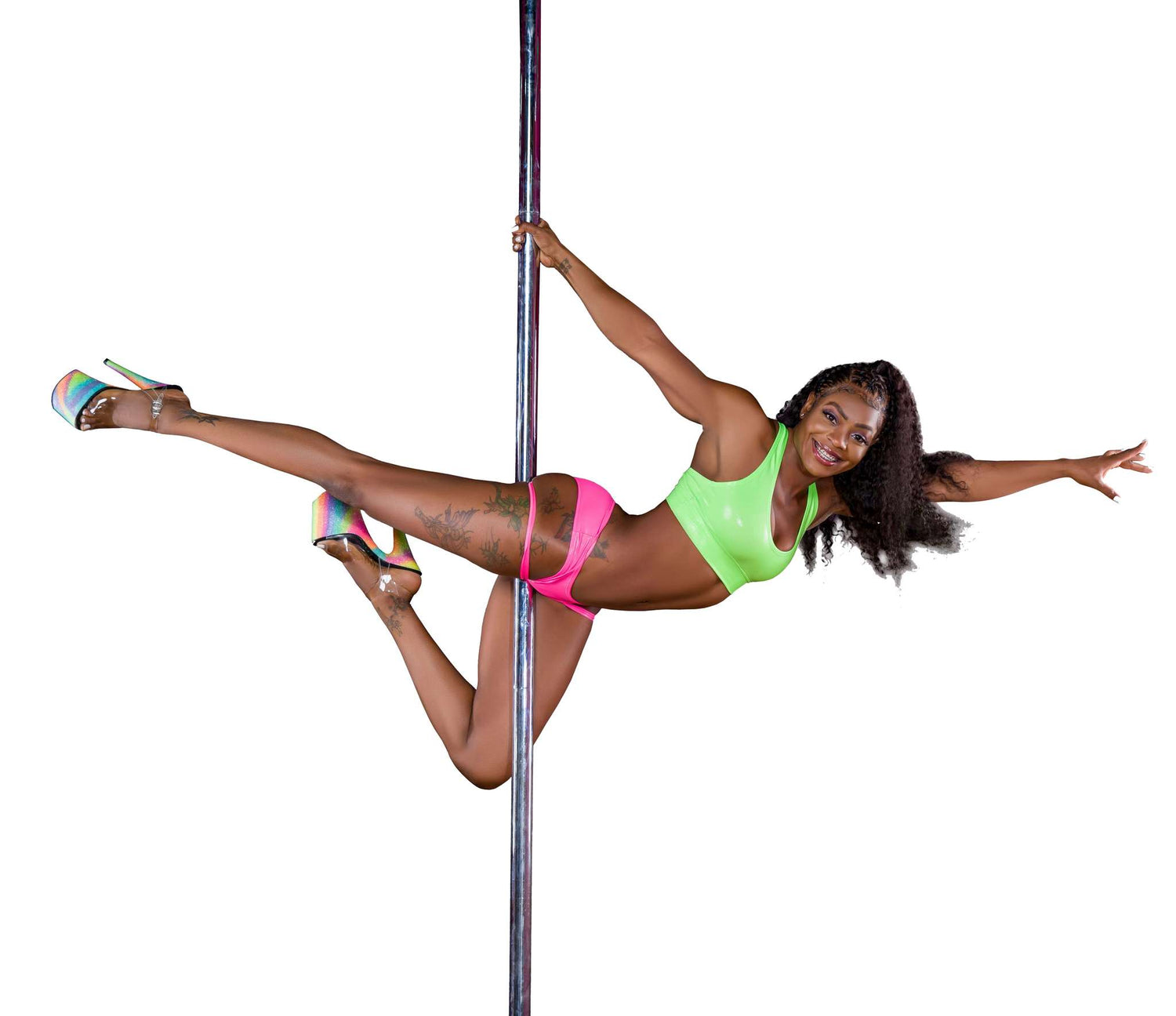 Boost Your Confidence
Excited to get on the pole but nervous about taking the first step? You're not alone, which is why so many people love hopping on the dance pole within the comfort of their own home. This Fit2Flaunt dance pole is here to support you every step in your pole journey. Start pole dancing at home today. 
"I am so happy I found this company and look forward to learning and progressing with the wonderful app and help of Shelly .. 10 stars – HIGHLY RECOMMEND"  – Brandi (verified buyer)
Shop now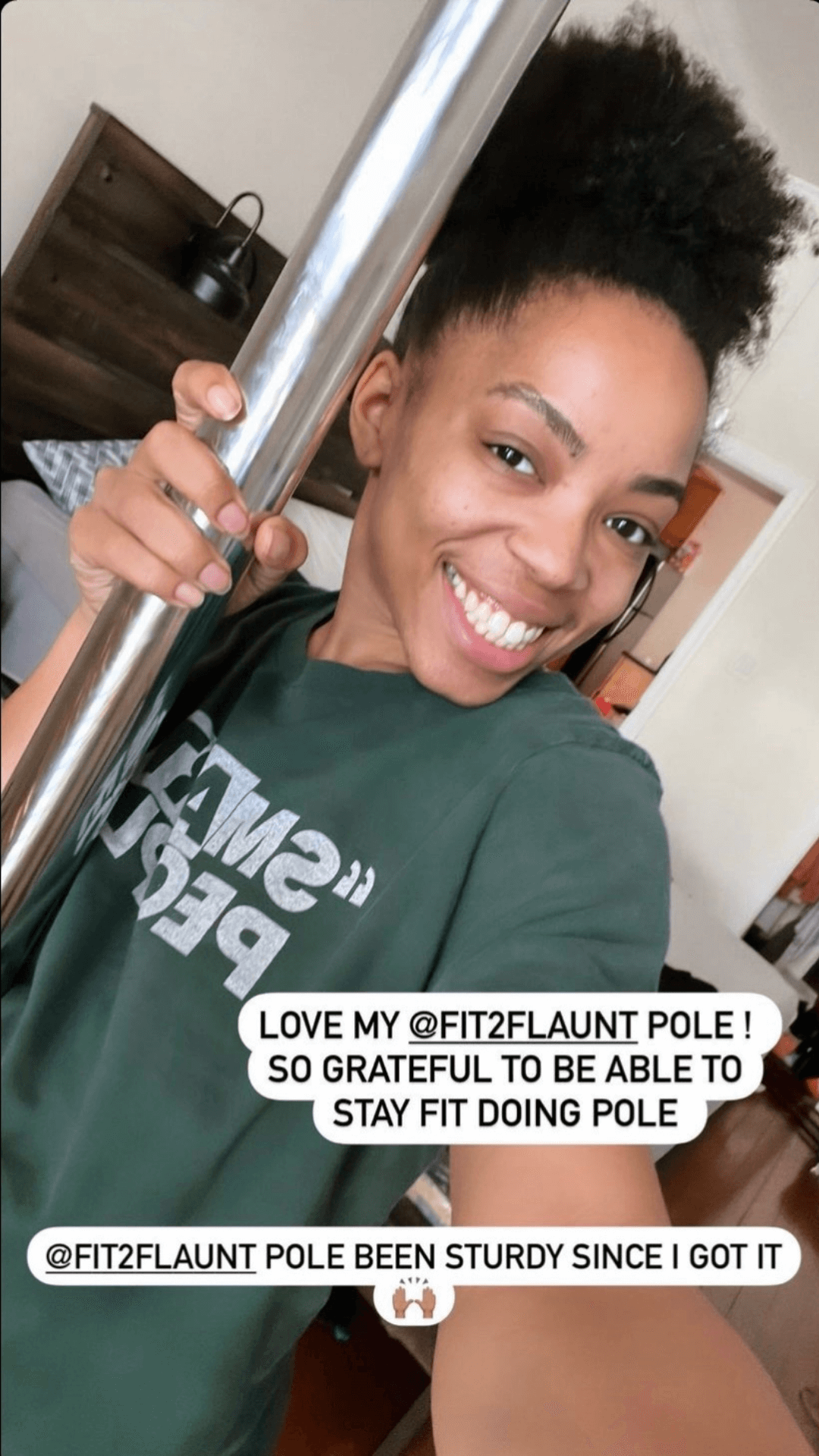 What Makes Fit2Flaunt Better than the Rest?
Specifications
Opened Dimensions: 16.5 x 8.7 x (11+3.9) " / 42 x 22 x (28+10) cm

Packed Dimensions: 11 x 2 x 7 " / 28 x 5 x 18 cm

Number of Compartments: 6

Weight: 0.95 lbs / 430 g

Material: Oxford Nylon
Frequently Asked Questions
What's included in my pole kit?
Tool kit
2 Primary poles ("A" & "B")
2 pole extensions (125 mm & 250mm)
1 adjustment rod cover
1 O-ring
1 Top pole base (Square shaped)
1 Bottom Pole base (Square shaped)
My walls are too tall. What extensions should I get for my pole to fit?
Your dance pole extensions are completely based on your specific ceiling height. Refer to the image below to know exactly which extension(s) you may need to grab! No, your Fit2Flaunt pole dancing pole will not ruin your ceilings or carpet! Because of the rubbery lining at the top mount, your pole will remain snug while not allowing the metal to rub against your ceilings.

The Fit2Flaunt dance pole is compatible with both flat and popcorn ceilings. Sorry, it's not yet compatible with vaulted ceilings.

As for your carpet, your dance pole will not hurt it. Think of it like the weight of your bed against your carpet – it presses it down, but after the weight is removed, the carpet will eventually form back to its original shape. The same goes for your dancing pole!
I want to start pole dancing but I have no experience. What should I do?
Congratulations on starting your pole dancing journey! We're excited that you're thinking about starting this adventure with Fit2Flaunt at your side.

There is no experience or athletic requirement to start pole dancing. Each person works at their own pace and grows organically. After all, everyone starts somewhere.

If you're looking for a way to learn from home, check out our Fit2Flaunt app. Learn a variety of new tricks and pole routines, as well as train your muscles and flexibility.
Before I purchase my Fit2Flaunt chrome pole, what should I do first?
Measure from your ceiling to your floor. If your ceilings are taller than average (9 ft), Fit2Flaunt has several pole extension length options that can help you mount your pole properly and safely.
Will this pole be a good choice for me if I sweat a lot?
If you sweat a lot during your workouts, don't worry, the pole community has you covered. There are several different ways you can combat this.

First, you can try out the Fit2Flaunt grip. This option gives you the opportunity to dance on the chrome pole without slipping.

On the other hand, if you need a little extra protection, try out the Fit2Flaunt Silicone Pole instead. The silicone pole is designed with a premium silicone coating that allows you to stick to the pole snuggly. However, it won't let you make quite as many fluid and slinky dance moves. Explore the pros and cons of each and see which is right for you!
I want this pole but I can't afford it right now. What should I do?
That's completely okay, and there are many others who are in the same boat!

This is why we've partnered with Afterpay to allow you to purchase your pole in four monthly payments of $57.50. Afterpay is an effortless option on the wallet if you cannot buy outright.
Fit 2 Flaunt Chrome Plated Portable Dance Pole Kit